Misc Virginia PWA Projects - Photo #8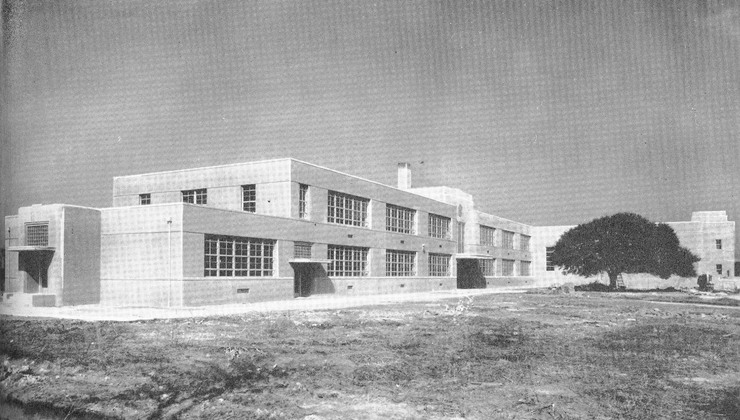 Norfolk Ocean View School, built to be fireproof, completed in March 1939. "The original application for a grant from the P.W.A. of $45,900 contemplated an annex to the existing school at an estimated cost of $102,000. Investigation disclosed that the old building was a fire hazard, so the city demolished it and without an additional grant constructed a new building which contains 24 classrooms and an auditorium. The construction is reinforced concrete throughout, the exterior walls being stuccoed. The project was completed in March 1939 at a construction cost of $246.754 and a project cost of $264,059."[1]
References
Short, C.W., and R. Stanley Brown, Public Buildings, A Survey of Architecture of Projects Constructed by Federal and Other Governmental Bodies between the Years 1933 and 1939 with the Assistance of the Public Works Administration, United States Government Printing Office, Washington (1939), page 161.
Public Works Administration Dockets for Virginia 1934-1939, 3 January 1940: Docket Number W1052.
---
Photos from C.W. Short, U.S. Federal Works Agency Public Buildings (1939).