Misc Virginia PWA Projects - Photo #7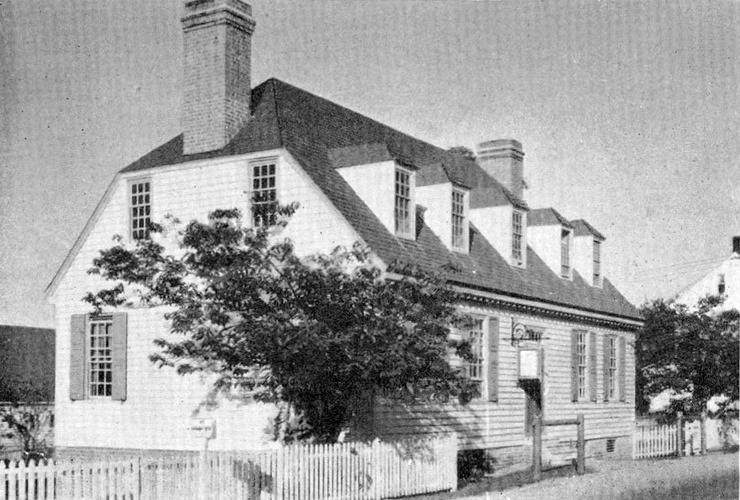 Swan Tavern at Colonial Yorktown, a facsimile of the original tavern. Completed in December 1934. "The headquarters building [of the National Historical Park] is a reconstruction of the Swan Tavern on its original foundation. The design conforms to all evidence that has been gathered regarding the original structure and provides a central hall with four rooms opening from it on both first and second floors. The basement contains workrooms and fireproof record vault. the project includes a stable and smokehouse and was completed in December 1934 at a cost of $38,260."[1] The "Colonial National Historical Park of Virginia" consists of Jamestown, Yorktown, and Williamsburg.
References
Short, C.W., and R. Stanley Brown, Public Buildings, A Survey of Architecture of Projects Constructed by Federal and Other Governmental Bodies between the Years 1933 and 1939 with the Assistance of the Public Works Administration, United States Government Printing Office, Washington (1939), page 145.
---
Photos from C.W. Short, U.S. Federal Works Agency Public Buildings (1939).