Williamsbridge Oval 80th Anniversary Celebration:
Saturday, September 9, 2017, 12:20-2:30, Bronx NY, Bainbridge Avenue and East 208th Street (enter through the tunnel), at the Recreation Center [
MAP
], just three blocks from the last stop of the D train at 205th Street. Featuring
1930s music
, 1930s dance and street games, arts and crafts, a history presentation, and appearances by a number of politicians and NYC Parks Department officials;
SEE FLYER
.
Oval Park's 80th Anniversary
Frank da Cruz
June 2017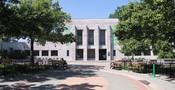 Williamsbridge Oval — "Oval Park" or simply "The Oval" — turns 80 this September. It's Norwood's epicenter on the map and in our hearts. It was built 1934-1937 on the site of an abandoned reservoir by the Works Progress Administration (WPA) of President Franklin Roosevelt's New Deal, which was also responsible for countless other landmarks all over New York City and the entire country. The park opened on Saturday, September 11th, 1937, with a ceremony featuring Parks Commissioner Robert Moses, Bronx Borough President James Lyons, and WPA administrator Howard Peckham addressing a crowd of 2000 in bleachers constructed for the occasion along the southeast edge of the athletic field.
During the Great Depression the WPA put millions of the unemployed to work building parks, playgrounds, schools, libraries, post offices, highways, bridges, tunnels, airports, and countless features of our landscape that