Bronx New Deal - Photo #738 - Richard Green Junior High School 113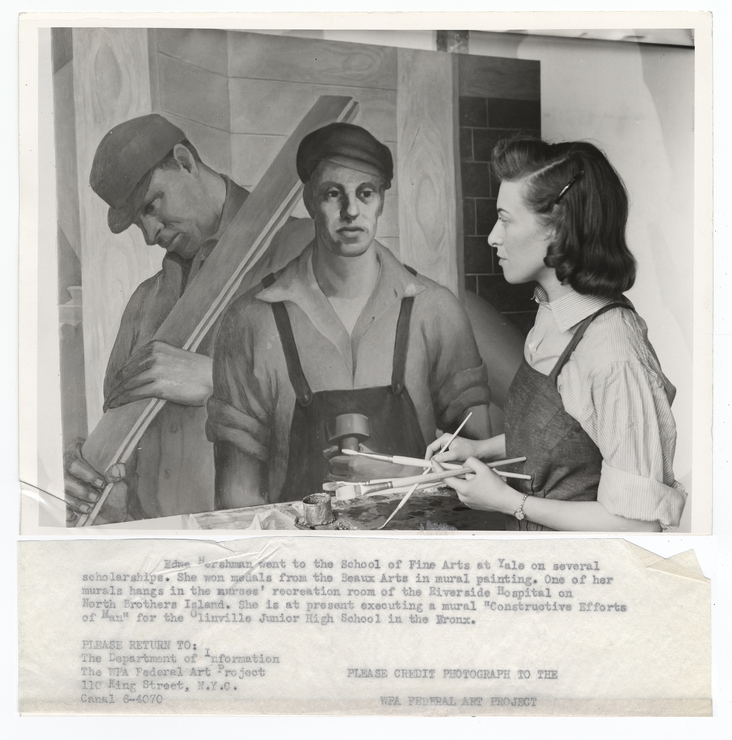 Image:
Wikimedia Commons
. The label says:
Edna Hershman went to the School of Fine Arts at Yale on several scholarships. She won medals from the Beaux Arts in mural painting. One of her murals hangs in the nurses' recreation room of the Riverside Hospital on North Brother Island. She is at present executing a mural "Constructive Effort of Man" for the Olinville Junior High School in the Bronx."
References:
Riverside Hospital (North Brother Island), opacity.us.