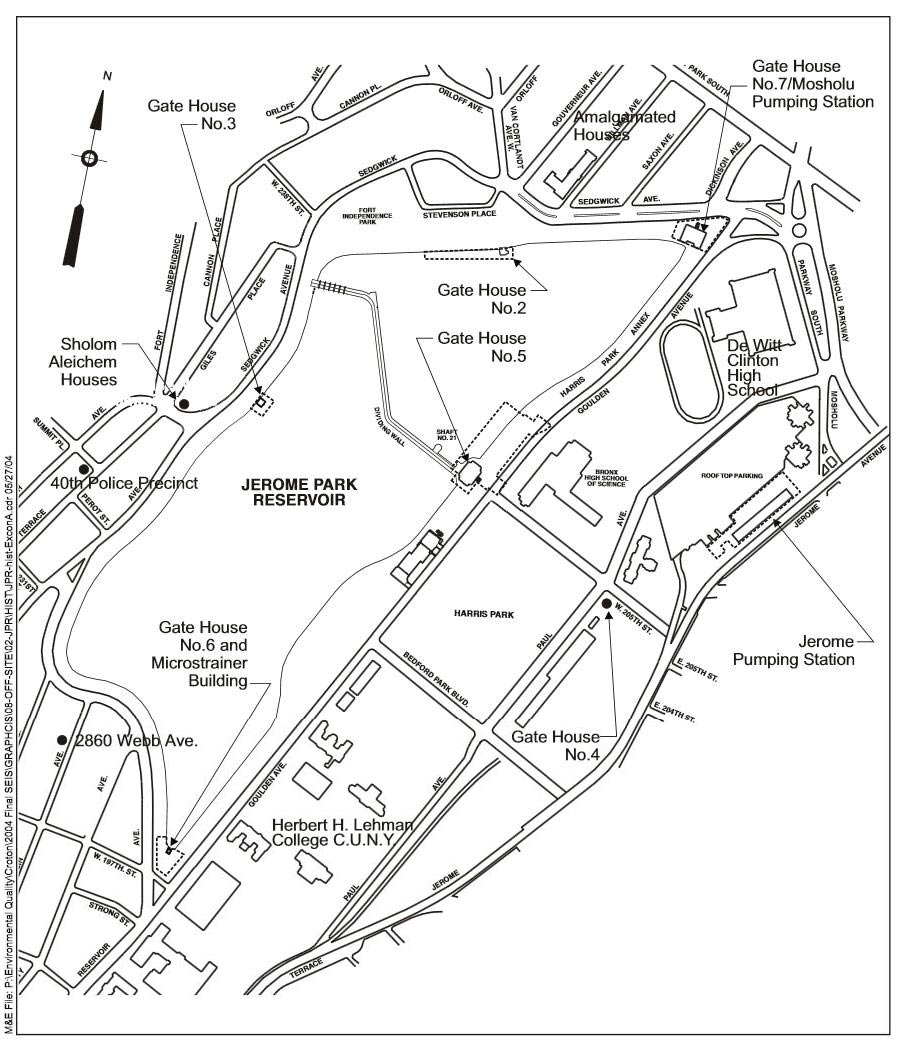 Jerome Park Reservoir
, July 31, 2015, looking east towards
DeWitt Clinton High School
, North Central Bronx Hospital, and Tracey Towers (the Bronx's two highest buildings).
The Reservoir dates from 1906. It was not built by the New Deal but "The WPA funded a significant number of New York City projects relating to the water system, including surveys, water main installations, and the alteration, repair, and construction of buildings ... WPA work force moved into the area to complete many Reservoir repairs and new construction."[1] New construction included at least three, and possibly all seven, of the red brick and stone gate house superstructures. The Reservoir is the dominant feature of the area and New Deal projects are to be found all around its perimiter. It is difficult to photograph due the high chain-link fences that have protected it since World War II. Public access to much of the surrounding once-public parkland is an ongoing issue.
References:
Final Supplemental Environmental Impact Statement for the Croton Water Treatment Plant, nyc.gov archive. This is Section 8.2 of The Croton Water Filtration Plant Project: Final Supplemental Environmental Impact Statement, July 16, 2004.