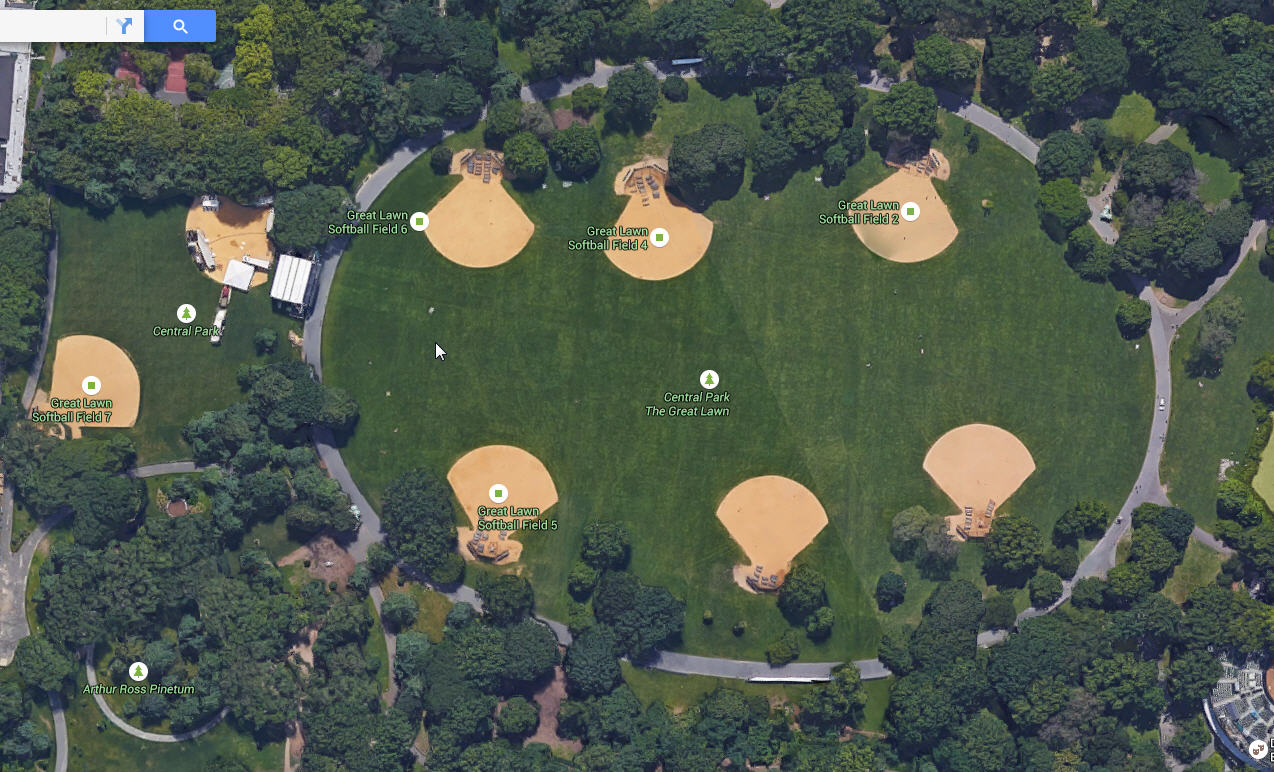 Photo: Google Maps - Click to enlarge.
Central Park's
Great Lawn
. In 1934 it was the site of the Lower Reservoir that had recently been drained only to become a "Hooverville" of people left unemployed and homeless by the Great Depression[2]. By the end of 1936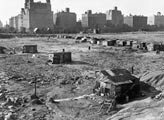 Photo: UPI 1931.
the Parks Department, with CWA funding and labor (initially, but probably WPA starting in 1935), transformed it into today's Great Lawn, featuring 8 ball fields and promenade around the perimeter.
References: