Williamsbridge Oval 80th Anniversary Celebration:
Saturday, September 9, 2017, 12:20-2:30, Bronx NY, Bainbridge Avenue and East 208th Street (enter through the tunnel), at the Recreation Center [
MAP
], just three blocks from the last stop of the D train at 205th Street. Featuring
1930s music
, 1930s dance and street games, arts and crafts, a history presentation, and appearances by a number of politicians and NYC Parks Department officials;
SEE FLYER
.
Frank da Cruz
June 2017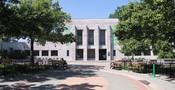 Williamsbridge Oval — "Oval Park" or simply "The Oval" — turns 80 this September. It's Norwood's epicenter on the map and in our hearts. It was built 1934-1937 on the site of an abandoned reservoir by the Works Progress Administration (WPA) of President Franklin Roosevelt's New Deal, which was also responsible for countless other landmarks all over New York City and the entire country. The park opened on Saturday, September 11th, 1937, with a ceremony featuring Parks Commissioner Robert Moses, Bronx Borough President James Lyons, and WPA administrator Howard Peckham addressing a crowd of 2000 in bleachers constructed for the occasion along the southeast edge of the athletic field.
During the Great Depression the WPA put millions of the unemployed to work building parks, playgrounds, schools, libraries, post offices, highways, bridges, tunnels, airports, and countless features of our landscape that we take for granted today. In the Bronx alone, the New Deal is responsible for Orchard Beach, the Triborough and Whitestone Bridges, the Henry Hudson Parkway and Bridge, the Mosholu and Hutchinson River Parkway extensions, the Arthur Avenue and Bronx Terminal Markets, the Lehman and SUNY Maritime college campuses and several public schools. And for Ferry Point Park, Bronx Park, Crotona Park and Pool, and about 40 other parks and playgrounds including the Oval; and for the B and D subway lines; for countless baseball fields, tennis courts, and handball courts plus four public golf courses; for seven post offices including Bronx General on 149th Street. And even for the magnificent Bronx County Courthouse at 161st Street.
Not only did these New Deal projects provide work for thousands of unemployed Bronxites during the Depression, they left us with resources that we never would have had otherwise; especially the parks, playgrounds, and pools that would normally be at the bottom of any city's budget priorities. Oval Park was a massive project costing $1,500,000 ($27M in today's dollars) and employing hundreds of people across four years. (Did you know the Recreation Center is made of granite quarried and cut in Oval Park itself?) Perhaps more significantly, Oval Park — like all New Deal projects — has continued to employ people ever since. Sarah Bishow, Oval Park's Recreation Center manager, says the Rec Center normally has ten full-time employees (mainly recreation and fitness trainers) and that on any given day, anywhere from a handful to a hundred Parks Department employees and/or contractors are at work on the grounds. That's a lot of employment over 80 years! Multiply that by all the other New Deal sites to get an idea of the real value of public investment.
Norwood was once mainly Jewish, Irish, and Italian. Today it's one of the City's most diverse neighborhoods. Everybody comes to Oval Park, all nationalities, races, ages, cultures, and religions. To play, to socialize, to exercise, to relax; for romance, for picnics, and for special events. I believe that it's one of the best utilized spaces in the whole city, every nook and cranny is used... except the bocce court! Everybody gets along, everybody watches out for everybody else.
To illustrate, I asked Ms. Bishow for an anecdote. Usually nothing bad ever happens in the park, but one day a drunk man was yelling at a Bangladeshi lady in full Niqab who was with her children in one of the playgrounds: "Get out of this country, you don't belong here", etc. A man came to the Rec Center to report what was happening. Ms. Bishow and a PEP officer accompanied him back to the playground. The lady was terrified that they were coming to arrest or deport her but her children (who could speak English) explained that the people in the park were upset that she was being harrassed, because everybody here respects everybody else and everybody is welcome in the park. Except the abusive man, who was politely escorted out.

In 2015 Williamsbridge Oval was added to the National Register of Historic Places. But there is no WPA plaque on the Rec Center or anywhere in the Park, so visitors have no idea how the park came to be. The same is true for all the other New Deal sites in New York City. People today should know that there was a time when government worked for ordinary people and not just for the rich and powerful. For that reason I believe the most fitting observance of Oval Park's 80th birthday would be to put up the plaque that has been missing all these years.
To learn more about the New Deal in the Bronx, search "Bronx New Deal" in Google.