C.W Short / R. Stanley-Brown book of PWA Projects 1933-1939
Frank da Cruz
fdc@columbia.edu
11 June 2017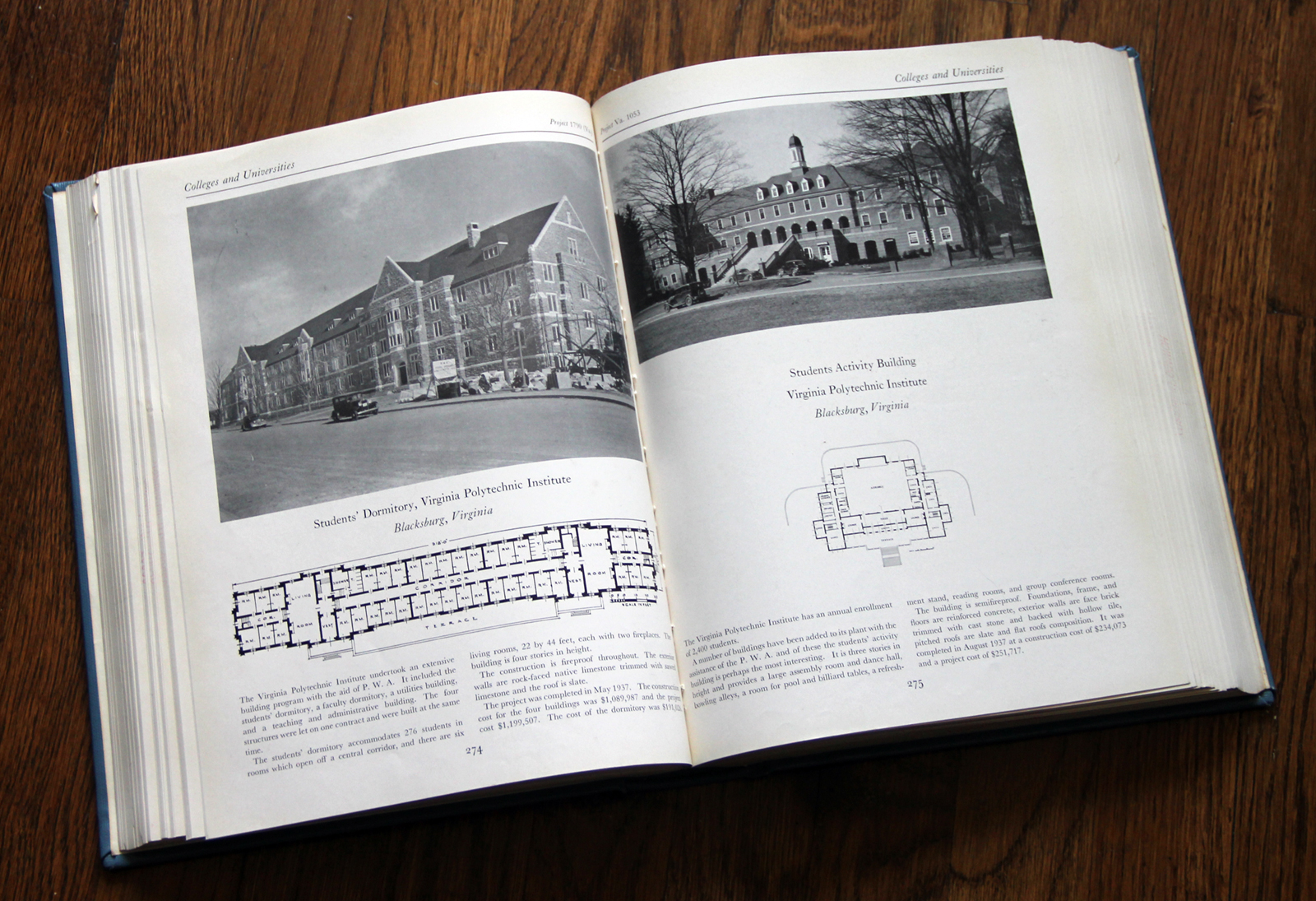 Public Buildings
,
A Survey of Architecture of Projects Constructed by Federal and Other Governmental Bodies between the Years 1933 and 1939 with the Assistance of the Public Works Administration
by C.W. Short and R. Stanley Brown (US Government Printing Office, 1939), 697 pages. 8¾"×11¾"×2", weight approx. 5 pounds. Printed on heavy high-quality gloss paper. Photographic survey of about 650 PWA projects (out of more than 26,000) all over the country through 1939: dams, powerhouses, roads, bridges, post offices, schools, colleges, and on and on. It's not a definitive listing of all PWA projects, let alone all New Deal Projects, but it's a valuable resource in untangling the mystery surrounding the countless and long-forgotten accomplishments of the New Deal.
"This vast building program presents us with a great vision, that of man building primarily for love of and to fulfill the needs of his fellowmen. Perhaps future generations will classify these years as one of the epoch-making periods of advancement in the civilization not only of our own country, but also of the human race."
—Short and Stanley-Brown, Introduction, p.III.
If you want to acquire this book, look for the original (perhaps rebound, as by a library), not a low-resolution scan printed on cheap paper. Unfortunately, originals are increasingly hard to find. Search:
As of 28 March 2007, it's also online at the Internet Archive (thanks to Shaul Picker for finding it there):
https://archive.org/details/publicbuildingss00unitrich/page/i/mode/2up
Another book on the same topic is America Builds: The Record of the PWA, Public Works Administration, Division of Information, United States Government Printing Office, Washington DC (1939), 316pp. The link is to an online copy that is apparently not digitized. A text dump from its page images can be found here.