Bronx New Deal Projects
Frank da Cruz, June 2014

Most recent update: Tue Jul 28 16:30:32 2015

Imagine a time when millions of people were out of work and the government, recognizing that Wall Street and the big banks and corporations were the problem and not the solution, took the initiative and did what the private sector would not do and created jobs for the unemployed: building roads, highways, bridges, tunnels, levees, dams, aqueducts, water mains, power houses, reservoirs, water filtration plants, power grids, airports, sewage treatment plants, municipal buildings, libraries, post offices, public housing, schools, colleges, universities, dormitories, athletic fields, stadiums, auditoriums, coliseums, memorials, museums, clinics, hospitals, laboratories, sanitariums, community centers, markets, zoos, parks, playgrounds, recreation centers, swimming pools, bathhouses, beaches, ports, piers, wharves, lighthouses, warehouses, grain elevators, hotels... Even the United States Mint at San Francisco, the gold depository at Fort Knox, and the Washington DC Mall: a legacy that we enjoy and depend upon to this day without knowing how it all came to be. It was called the New Deal and it was happening all over the United States on a scale inconceivable today. This page shows only a few of the New Deal projects in just one part of one city: Bronx, New York. What you see here is the living legacy of a government that put economic justice and the public good before corporate profits. The same thing is possible today, yet unthinkable. Why? And what, therefore, will be the legacy of our generation?

▲

(Click on any photo to enter)
Williamsbridge Oval Park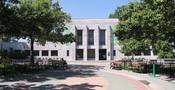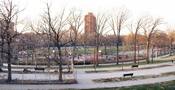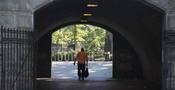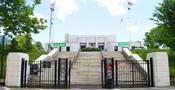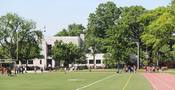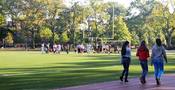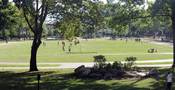 Lehman College Campus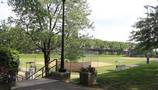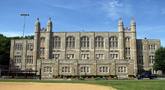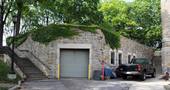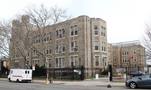 Orchard Beach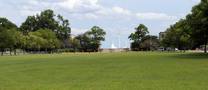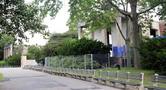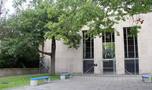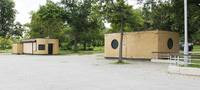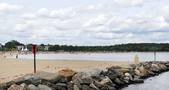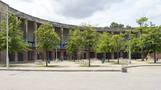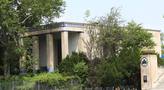 Triborough Bridge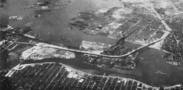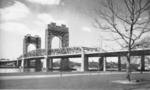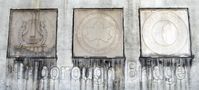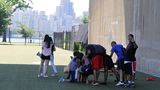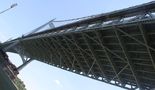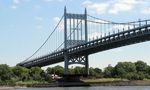 Crotona Park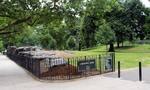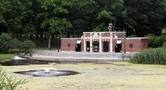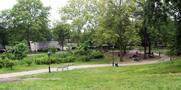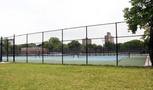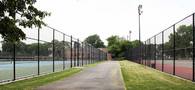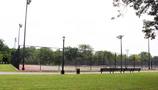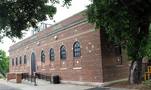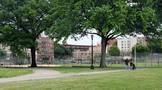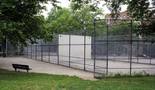 Bronx General Post Office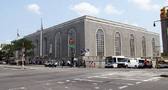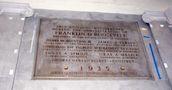 Van Cortlandt Stadium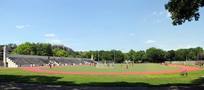 Van Cortlandt Park Southwest Playground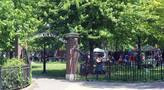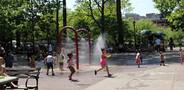 Bronx County Courthouse












Joyce Kilmer Park





Harris Field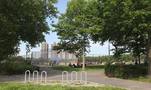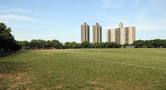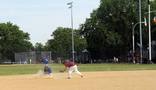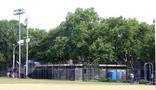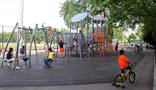 Jerome Park Reservoir Gate Houses





Pedestrian Bridge to Bronx Park at 204th Street

Claremont Park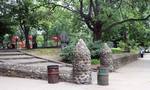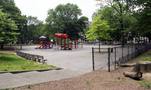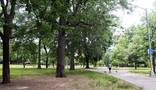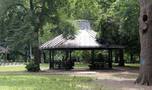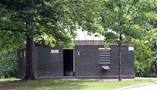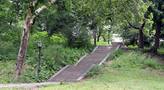 Macombs Dam Park Playground





Bronx Park North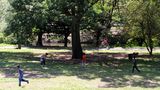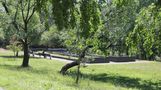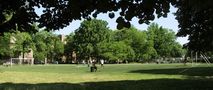 Rosewood Playground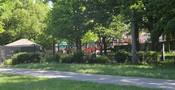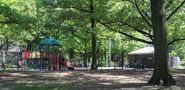 French Charley's Playground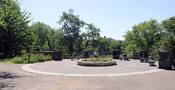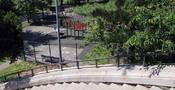 Allerton Ballfields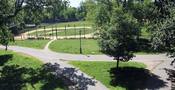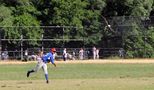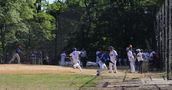 Bailey Playground




Mosholu Baseball Field (Frank Frish Field)








IND Subway B and D Trains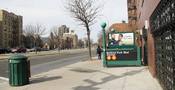 Devoe Park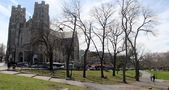 St. James Park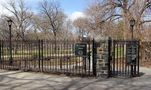 227th Street Playground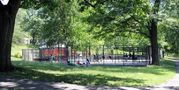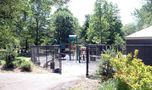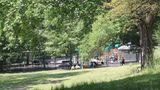 Olinville Playground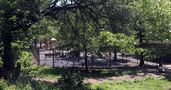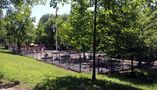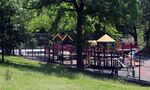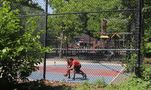 Owen F. Dolen Park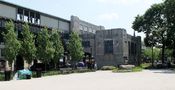 SUNY Maritime College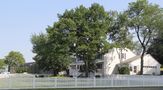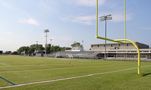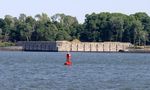 The Bronx-Whitestone Bridge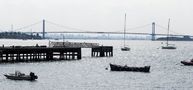 Waring Playground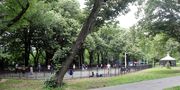 Reiss Field






Zimmerman Playground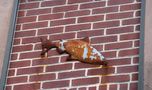 Pelham Parkway bicycle path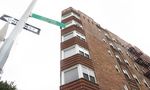 Garrison Playground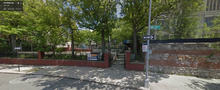 Peoples Park







St. Mary's Park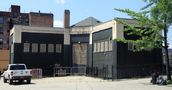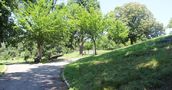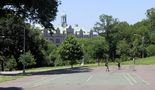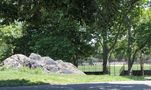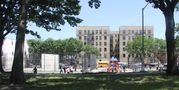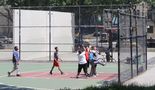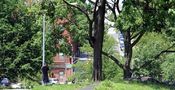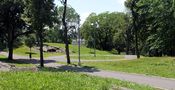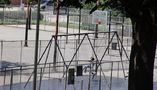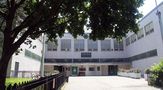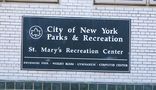 The Macombs Dam Bridge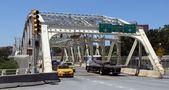 The Willis Avenue Bridge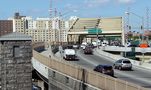 The New Deal Lives On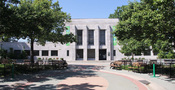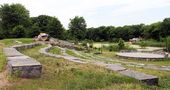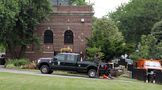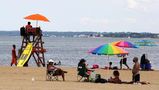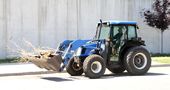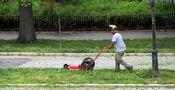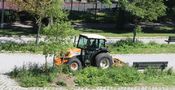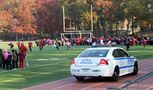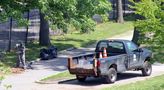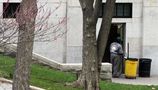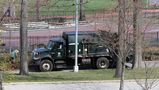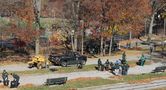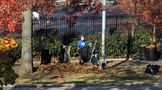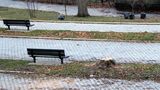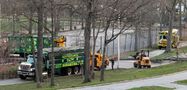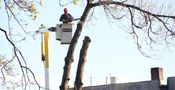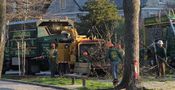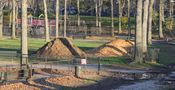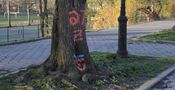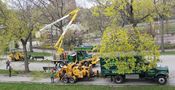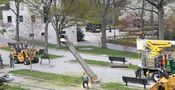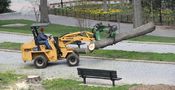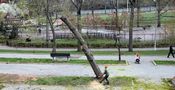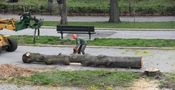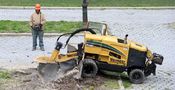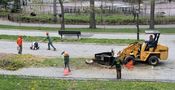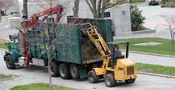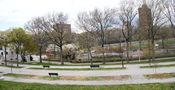 ---
The Introduction to The Bronx It Was Only Yesterday 1925-1965 by Lloyd Ultan and Gary Hermalyn (Bronx County Historical Society, 1992) includes this passage:
The New Deal's programs were on everyone's minds in the late 1930s. So many people we knew had the misfortune to be out of work and on, what was then called, home relief. For a father to have a job with the Works Progress Administration, or WPA, repaving the many streets or building new projects in The Bronx, was a stroke of good luck. With a steady income he could provide clothes and food for his family, and further, had the dignity of saying that he worked for what he got. Indeed those few years before the onset of the Second World War, The Bronx seemed to be in a frenzy of construction...
A frenzy of construction indeed! In the Bronx we are surrounded by New Deal projects without even knowing it. President Franklin Delano Roosevelt's New Deal designed, constructed, and/or paid for a great many Bronx landmarks including the ones you see above, plus numerous neighborhood post offices, public schools, and playgrounds, countless murals (such as these), sculptures, maps, surveys, renovations, and infrastructure improvements all over the Bronx, including in the Botanical Garden and Zoo, not to mention an ongoing schedule of public concerts, plays, puppet shows, swimming lessons, and contests. I have a more complete list of projects in this table.
But during the Depression the New Deal was so busy getting things done that (as far as I know) it never got around to leaving behind a definitive and comprehensive list of everything that all of the "alphabet soup" New Deal agencies (WPA, PWA, CWA, NRA, REA, AAA, CCC, NYA, TVA, RFC, TERA, FERA...) accomplished. Something that would demonstrate what could be accomplished today if the government had a sense of history. Or decency.
In 2005 a project was launched at the University of California at Berkeley to assemble just such a compendium: The Living New Deal. It's not an easy task because modern corporate America has made considerable efforts to erase all memory of the New Deal. In most cases the plaques identifying New Deal projects have been removed or replaced or (in the case NYC Parks Department, never existed at all), and many texts fail to mention New Deal funding, design, or labor when discussing the many landmarks that were, in fact, created by the New Deal.
For my part, I'm just starting to discover, identify, research, photograph, and document some of the New Deal projects in the Bronx. This page is kind of a feeder for the Living New Deal project, where you can find a preliminary list of Bronx New Deal Projects.
For other New Deal projects in New York City, see this page for Manhattan; this page for Queens; this one for Brooklyn; and this one for Staten Island. It's an impressive list: LaGuardia Airport, the Lincoln Tunnel, the Queens Midtown Tunnel, the Brooklyn Battery Tunnel, Henry Hudson Parkway, East River Drive, Riverside Park, the Tavern On The Green, and the 1939 World's Fair grounds to name a few. In this page, I have compiled a list of more than 500 New York City Parks Department projects that were carried out with New Deal funding and/or labor in the five boroughs.
[The Living New Deal] [New Deal slide show]
---
Created by Photogallery 2.06 August 2, 2015