Photo: [1]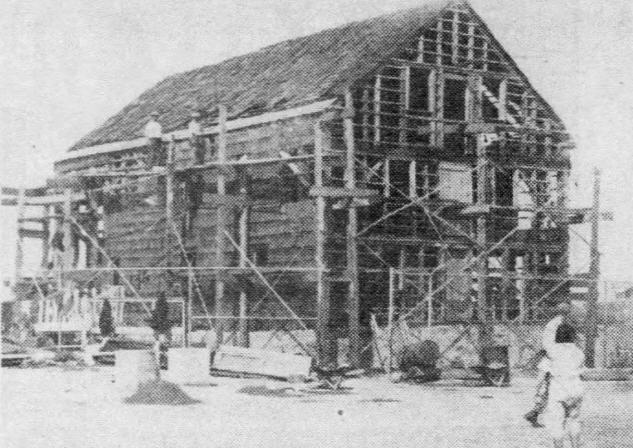 Gerritsen Mill restoration[3]
Gerritsen Mill
in Brooklyn, "...one of the earliest buildings on the Eastern Seaboard was erected by the Gerritson Clan between 1670 and 1686 ... the plant produced flour for Washington's army ... operated into the 1890s ... [when it burned down in 1935 and it] was being restored by the Parks Department ... and plans for a total restoration as a working mill museum by architects
Aymar Embury II
and H.B. Guillan had just been completed."[1,p.28]
References:
Thomas J. Campanella, Brooklyn: The Once and Future City, Princeton University Press (2019).
249-Year-Old Mill to be Restored, Brooklyn Times Union, 16 August 1934, p.5: "Suggested reconditioning of the old Gerrittsen tidewater mill in Marine Park has been approved by the Park Department and the work of restoring the structure to its original condition will start immediately under plans prepared by Aymar Embury, Park Department architect.
City to Restore Flour Mill Used by Washington's Army, New York Daily News, 17 August 1934, p.340. The photo shows that the restoration was well underway by August.
The Fiery End of Gerritsen's Mill, Gravesend Gazette, 4 September 2015.