Photo: NYC archive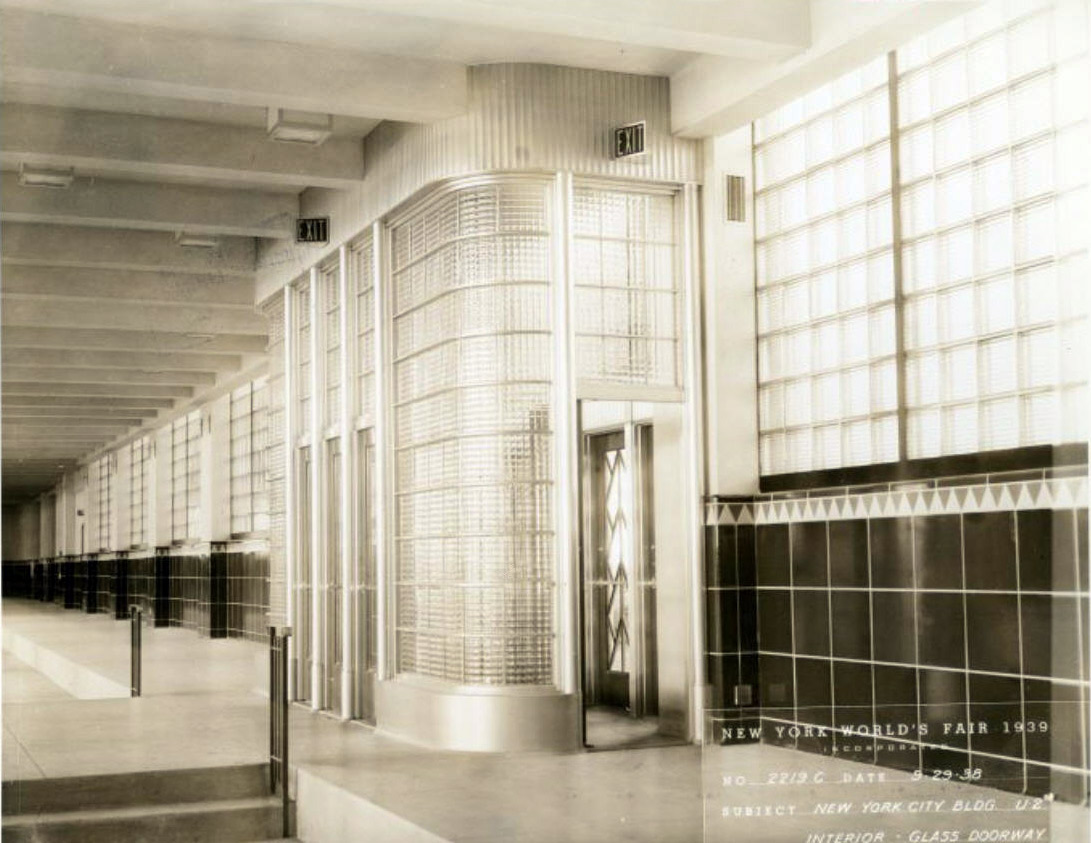 NYC Building Interior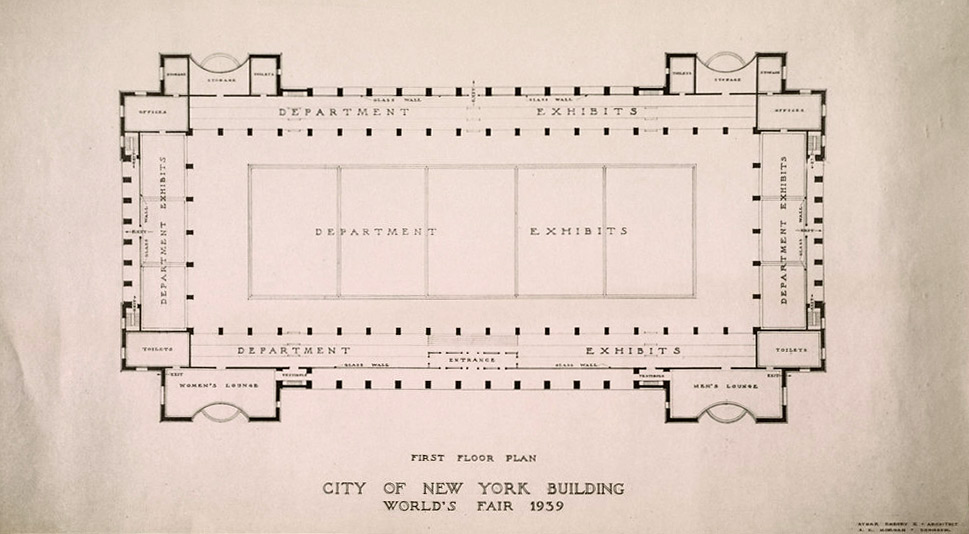 Embury floor plan[3]
City of New York Building
, 1939 World's Fair, Flushing Meadow, Queens; architect: Aymar Embury II[1]. Today it is the Queens Museum[2], and in the interim it served many other purposes including when it was adapted by Embury to serve as a temporary home for the United Nations, 1946-50. It is still home to the New York City Panorama, a scale model New York City with all its buildings created for the 1964 World's Fair[2]. Left: a view of the interior, from the New York Public Library digital collection.
References:
City Fair Building Gets Cornerstone, New York Times, 20 January 1938, p.2: "The Mayor was assisted in laying the [corner]stone by Park Commissioner Robert Moses, who presided at the ceremonties; Grover A. Whalen, president of the fiar, and Aymar Embury 2d, architect of the building." It was one of few buildings at the fair designed to permanent and indeed it lives on today as the Queens Museum.
Queens Museum, Wikipedia, accessed 20 November 2019.
Aymar Embury II papers at Syracuse University.