Tony Dapolito Recreation Center
(formerly the Carmine Street Recreation Center) at the intersection of Carmine Street, 7th Avenue South, Clarkson Street, and Varick Street in Greenwich Village, Manhattan, adjacent to James J. Walker Park. Photo: April 23, 2018.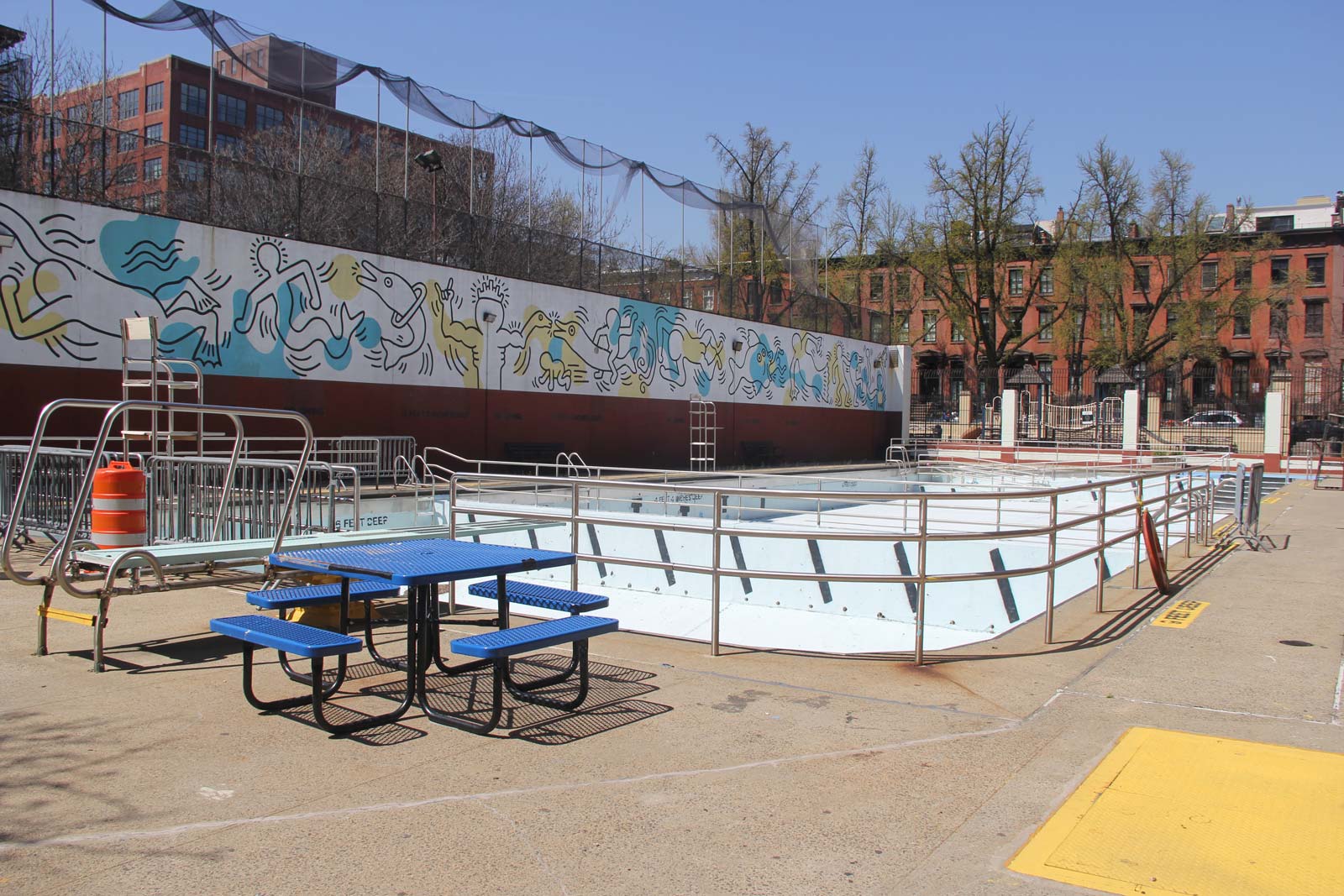 Pool at Dapolito Recreation Center
The recreation center was designed by the architectural firm Renwick, Aspinwall and Tucker and opened in 1908, serving primarily as a public bathhouse with bathubs and showers on the first two floors, plus a gym and some classrooms. An indoor pool was added in 1920. In 1938 all bathhouses in New York City came under the jurisdiction of the Department of Parks. This one and eight others were
renovated by the Works Progress Administration
(WPA) to "increase the play and swimming pool facilities by modernizing the present antiquated fixtures and layout"[1].
Furthermore an outdoor pool was designed by New Deal architect Aymar Embury II, built with WPA labor, and opened in 1939[2,3,4]. In 2004 the recreation center was renamed in memory of Greenwich Village resident and activist Tony Dapolito. Keith Haring painted the mural on the wall adjacent to the pool in 1987; it is known as the Carmine Street Mural.
References