Riverside Park
at 148th Street. Behind
Palisades Playground
is this grand staircase to the lower park,
some ballfields
, and the Hudson River shoreline, passing over the railroad tracks and under the Henry Hudson Parkway. The original destination was the
148th Street Boat Basin
, which was never constructed because of World War II. So instead, at the last minute, just as the War was about to start, the boat basin site was converted into an "overlook sitting area on the shore of the Hudson River adjacent to the promenade in Riverside Park Extension opposite West 149 and West 150 Streets"[4]. Here are some Parks Department views from January 22, 1941[5] (before the last-minute conversion) that show the work that had been completed by that date on the boat basin. Everything you see beyond the highway was demolished; today there are only basketball courts, ballfields, and a parking lot.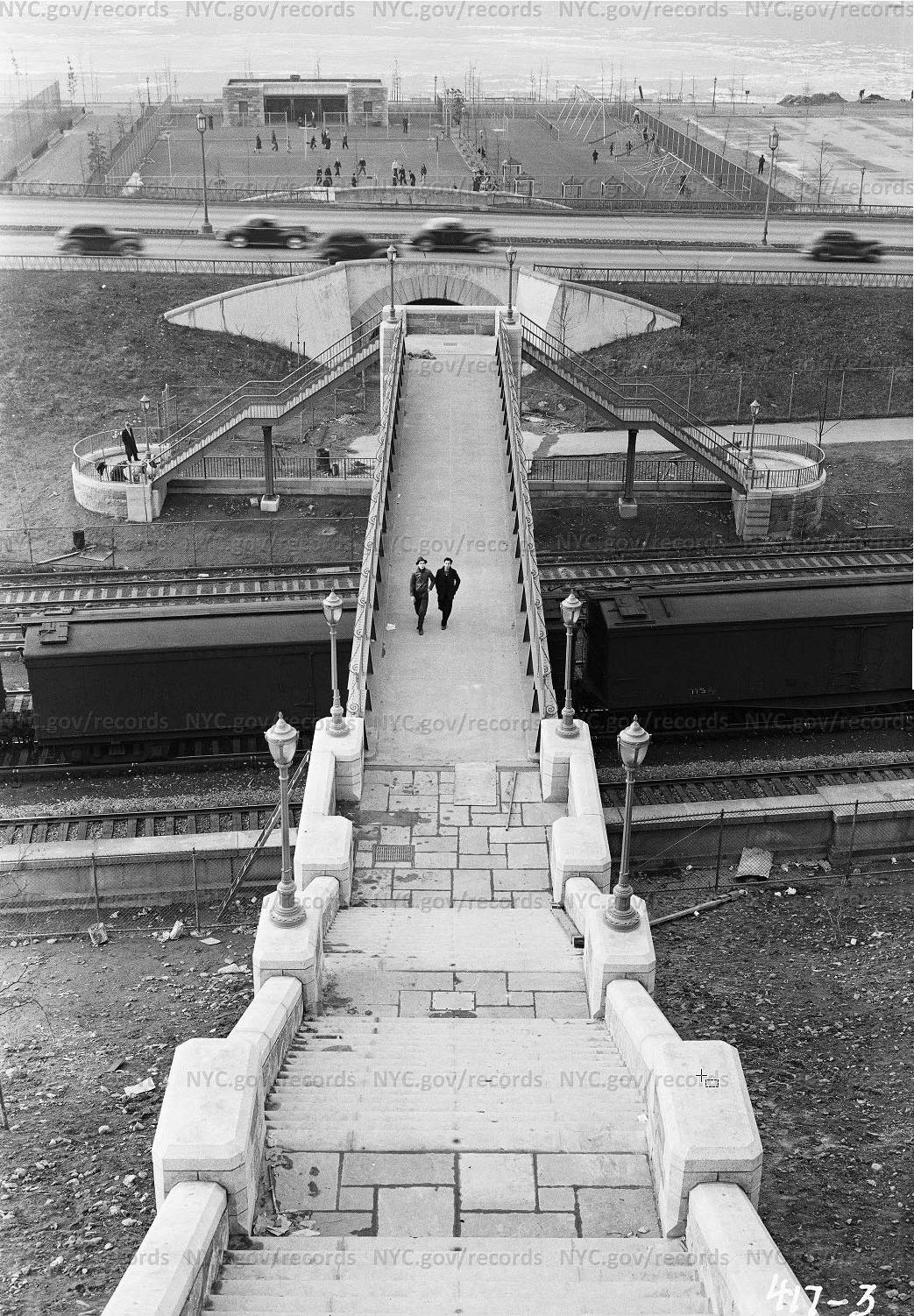 Same view in 1941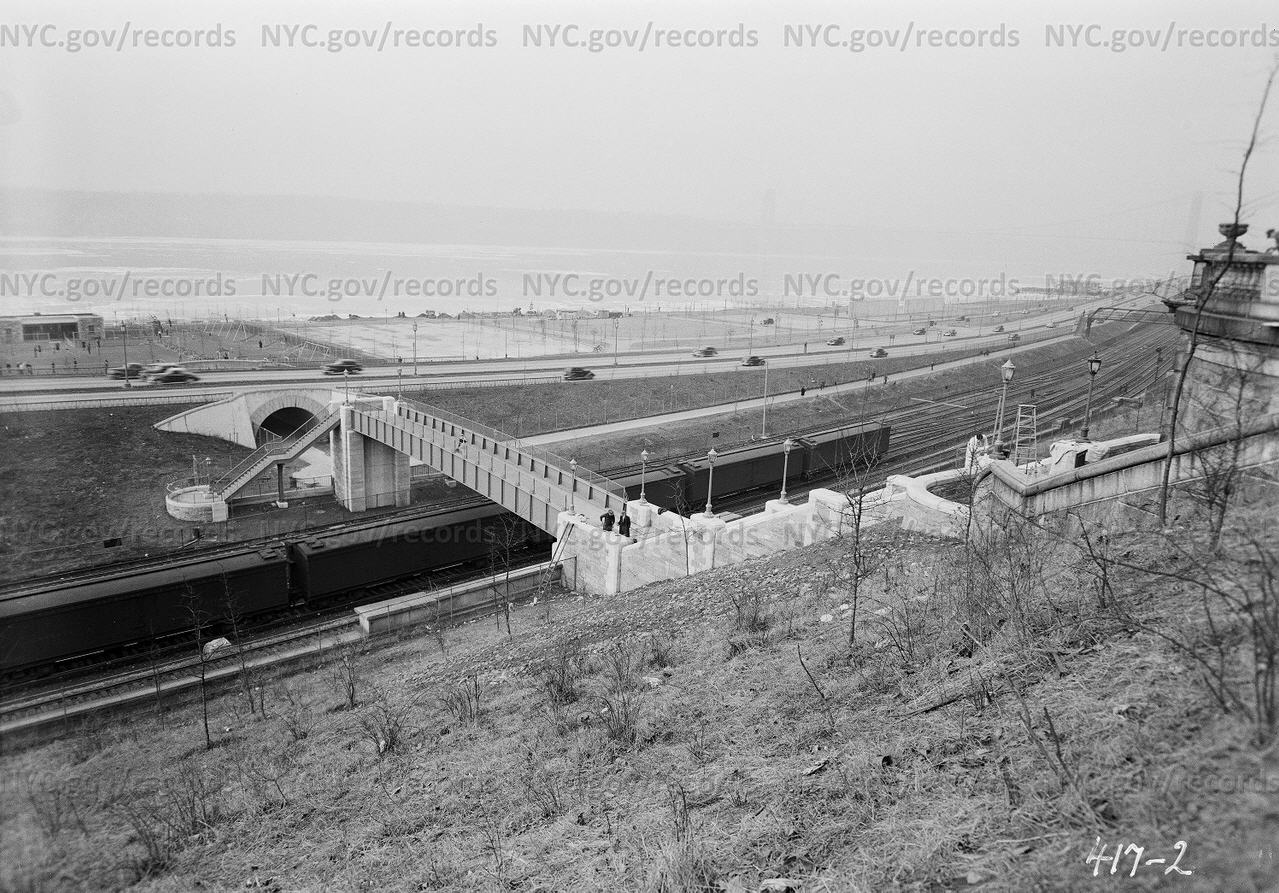 Wider view in 1941
References:
NYC Department of Parks press release, October 19, 1940, discussing the pedestrian overpass at 148th Street. No mention is made of the previously announced 148th Street boat basin. Funding source is unclear.
NYC Department of Parks press release, January 25, 1941, the opening of the pedestrian overpass.
NYC Department of Parks press release, July 15, 1941, announcing the completion of work on the overlook, "built by the Work Projects Administration from plans prepared by the Department of Parks also included drainage and lighting".
New York City Department of Records & Information Services: Parks and Parkways drawings and plans, NYC Department of Parks & Recreation. Thanks to Christian Hincapie for pointing these out to me.